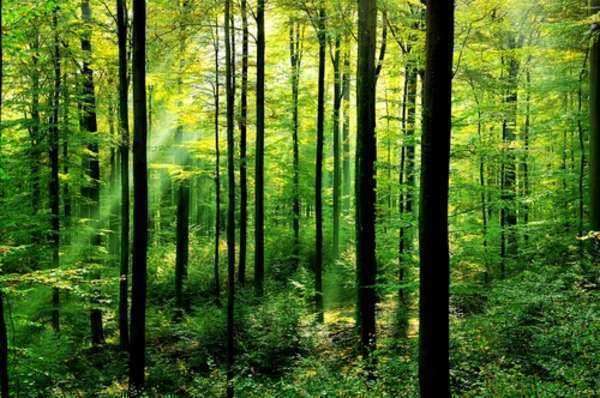 On November 26, 2012, the Department of Agriculture announced two Forest Service 10-year stewardship contracts worth $13.4 million. The two contracts will help treat at least 20,000 acres of two national forests.
USDA Under Secretary Harris Sherman stated: "Not only will these contracts help us alleviate the impacts of the mountain pine beetle infestation and reduce the threats of catastrophic wildfire, but they also will offer a supply of woody biomass that will be used to produce low-cost heat and a clean, renewable source of electricity."
The contracts will help improve the subalpine and mountain forests in the Medicine Row-Routt and White River national forests in southern Wyoming and northern Colorado. The new contracts have added funds to the $100 million the Forest Service already directed to lower bark beetle infestations throughout the Rocky Mountain Region.
Confluence Energy of Kremmling, Colorado received the Medicine Bow-Routt Long Term Stewardship Contract worth $4.75 million. The company was nominated for the bid because they have the ability to remove trees killed by beetles and scatter the debris that now has no value. Confluence Energy will pay for material that has commercial value, such as trees that can be turned into dimension lumber, biomass products, and wood pellets.
Betty Straub with Confluence Energy stated: "The Confluence Energy team is excited and looks forward to working with the Forest Service to manage the Medicine Bow-Routt project. We are confident in our ability to utilize the unwanted material for clean energy and high value purposes."
West Range Reclamation in Hotchkiss, Colorado received the bid for the White River Long Term Stewardship Contract worth $8.66 million. The contract calls for the removal of trees species that are vulnerable to infestations from insects and disease like the lodgepole pine, subalpine fir, Douglas-fir, Engelmann spruce, aspen pine, and ponderosa pine.
West Range is going to work Eagle Valley Clean Energy to generate electricity from the removed trees. Eagle Valley Clean Energy will develop an 11.5 megawatt woody biomass power plant in the city of Gypsum, Colorado. The electricity will be able to serve 8,000 to 10,000 homes from Parachute, Vail, and Glenwood Springs to Aspen. The plant will allow for 41 permanent jobs and 107 construction jobs.
Scott Fitzwilliams, the White River Forest Supervisor, states: This contract realizes an opportunity for us to achieve critical landscape restoration on the White River National Forest. It also continues our legacy of sustainable use of wood products from saw logs to biomass for renewable energy."
Source: Department of Agriculture's Forest Service
Comments
comments